I dropped my baby boy off at the airport yesterday evening. :( He is off to visit my sister in Nebraska for a few days and then they are all headed to Lake Okoboji! He loves going to the lake with my sister and her family. My brother in law, Gary, and my son are best buds. Gary is in a house full of women for 351 days a year, so when my son visits they get to do "man stuff". My other sister, the one that lives here, flew with my Lil' Rock and her son to Kansas City, which is the closet airport to their small town. I know he'll have a blast but I'm missing him something fierce! Not to mention my hubs who now is stuck in a house full of chicks

(on the same cycle)

poor, poor him! :D
I got this text from my sister last night when they landed. He is sooo excited!
~*~*~*~*~*~*~*~*~*~*~*~*~*~*~*~
I've joined another link-up. YAY!!! I love all these link ups and the fantabulous bloggers I get to met in the process!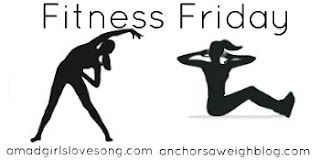 I NEED to lose weight. Like really need to lose weight. Not like the skinny biatches that gained 5-10 pounds and can't fit into their size 2 jeans anymore. (yes, I may be a little bitter)
I need to lose about 80 pounds. Yes, you read that right...80 POUNDS! Yes, I do realize that is the weight of a 10 year old child.
The hardest part is that I'm a "instant results" kind of person. If I can't see instant results then it's not working and I give up. Joining this link up, I'm hoping, will hold me accountable.
The only way I am going to do it is with hard work so I needs to get my ass in gear. Wish me luck!!!
until next time.....ADIOS!!!